Madrasah Darul Falah is a rakyat religious primary school established in 2015 with the aim of providing a comprehensive Islamic religious education to the community. The madrasah started operating on 03 January 2016 on a piece of land donated by donors along with the existing building which was renovated into a classroom, office and dining hall /canteen.
Madrasah Darul Falah was founded by YB Ustaz Hishamuddin Abdul Karim and Saudara Yusri Yunus. This madrasah is located in Kg. Pengkalan Maras, Mengabang Telipot, Kuala Nerus, Terengganu.
MADRASAH DARUL FALAH really needs your contribution.
How Will Your Donations Contribution Be Used?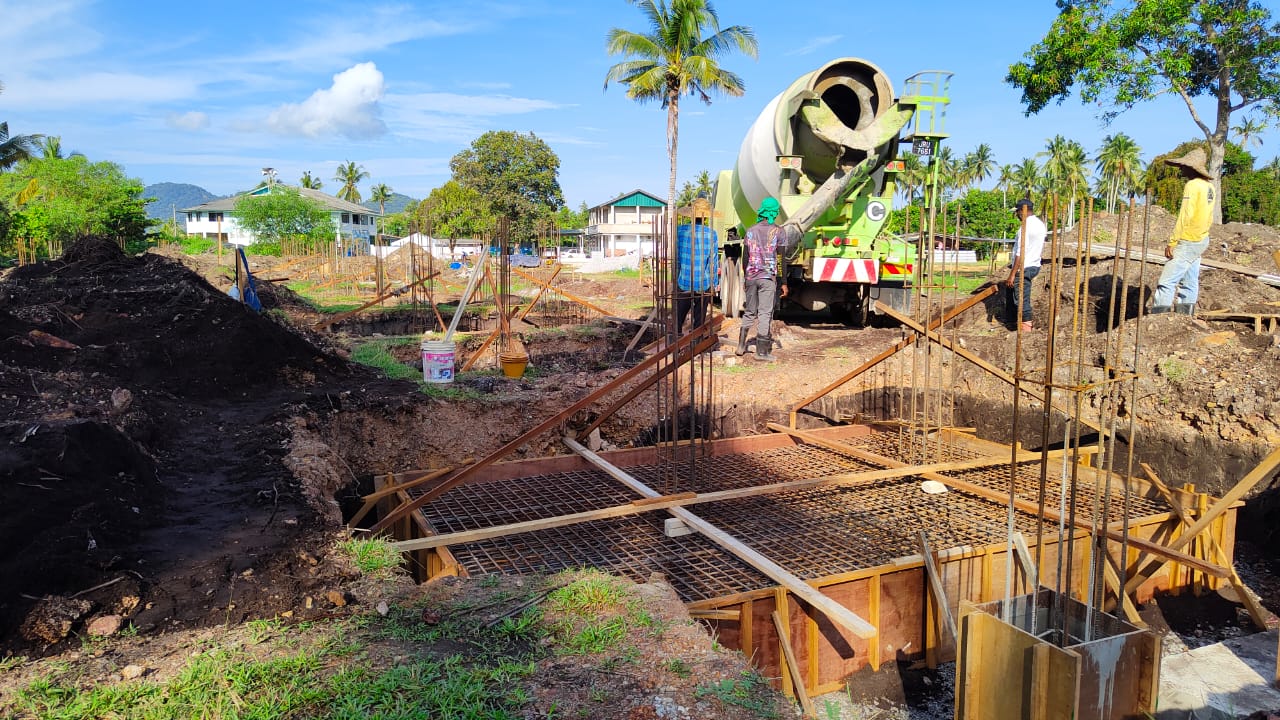 In the effort towards that, we are working hard to raise funds to do the work of development and management of this madrasah.
We want to expedite the construction of a new 3 -storey building on 2 acres of land to accommodate the growing student capacity. The condition of the existing building is dilapidated and uncomfortable.
In general, the Madrasah needs funds for
Construction of New Buildings – Buildings include classrooms, teachers' rooms, offices, halls, etc. to carry out learning and educational activities
Madrasah/school managements
Purchase of furniture and equipment for classes
Purchase of food and beverages for students
Monthly utility bills payment
Why Is Your Donation Most Needed?
MADRASAH DARUL FALAH is now planning to build a new building for students and also a teacher's room to continue to provide comfort to students and teachers.
Every year the number of students is increasing, and the location of this current building that we are occupying is definitely not able to accommodate the attendance of students in the next 2 or 3 years. We always need to increase our facilities in order to give a better education environment.
However, to realize this dream, we need support and financial assistance to cover the school maintenance, alleviate development and rebuilding costs.
Target Donation
The target fund required for PHASE 1 for the construction and development of MADRASAH DARUL FALAH is RM 1.7 million(about USD405,800.00). The funds will be used entirely for the construction of new school buildings including class rooms, teachers room, halls, utility bills, and tahfiz's managment.
We are very grateful for your generosity; in helping us with this development. Your sincere contribution is too meaningful for MADRASAH DARUL FALAH and its community.
Only Allah is worthy to grant the highest paradise Al-Firdaus and His pleasure on you.
Al-Baqarah-261: The example of those who spend their wealth in the way of Allah is like a seed [of grain] which grows seven spikes; in each spike is a hundred grains. And Allah multiplies [His reward] for whom He wills. And Allah is all-Encompassing and Knowing.